Meet and experience the pioneers of this unique culture on an educational tour of Avalon Organic Gardens & EcoVillage. Tours are offered in exchange for a suggested donation amount that helps us continue developing Avalon as an experimental campus and example of sustainability. If you truly cannot pay the suggested amount, please contact us to discuss work exchange or other forms of payment and/or barter. We love showing our community to visitors from around the world, but please be aware that Avalon Organic Gardens & EcoVillage isn't just another roadside attraction, it is also our home. Please note that we require reservations for all of our tours and prefer at least 4 hours notice to be able to accommodate your visit.
Please do not arrive without contacting us via Spirit Steps Tours at 520-398-2655 (toll-free 866-508-0094) or email us, booking@spiritsteps.org
Full-Length Tour of Avalon Organic Gardens & EcoVillage
Offered Tuesday through Saturday at 10 A.M.

A 2.5 hour tour, hosted by a full-time resident who will guide you through some of the systems that have made Avalon one of the largest functioning EcoVillages in the Country. Includes an all-organic, vegetarian lunch buffet.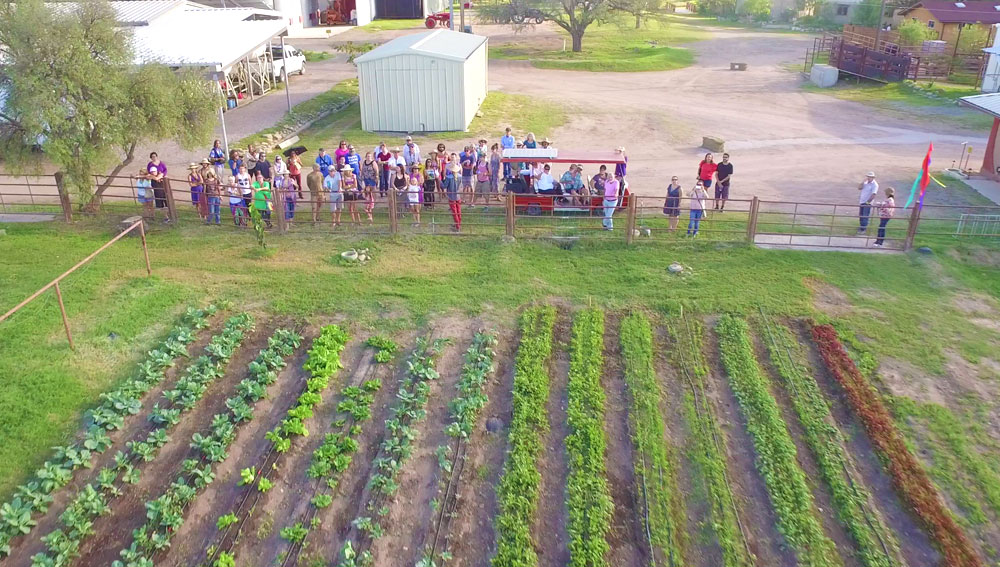 Educational Groups
Call 520-398-2655 (toll-free 866-508-0094) for availability

We offer special pricing for groups of 7 or more. A memorable outing for service organizations, class field-trips, or extended families.